Greetings Internet.

I'm thinking about doing something quite out of character for me... I want to dye my hair.
At the moment it's an orange-brown sort of colour (as in the two pictures you can hopefully see) and as I'm going to be having it all shaved off at the start of December I feel like finding out what I'd look like with different coloured hair. After all, at less than two months I can survive having my hair look strange.

EDIT: I should have mentioned initially that black isn't likely to be happening any more than pink is, for quite a different reason. My father has black hair and I'm not wanting people to think that I'm trying to be more like him.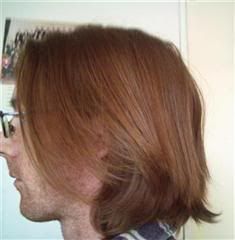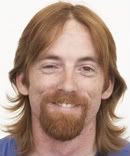 Colour to dye my hair.

Pink (this isn't really probable)

I'm a fool to be thinking about dyeing it.

Any recommendations as to dye type?



EDIT (17 Oct): I've closed the poll because it's a moot point now. I went out yesterday and got it dyed. It looks very purple now.